Solar Cockroaches, Water Rockets, and Pinhole Eyeglasses
Here are a few of the many fun summer projects to be found at Instructables.com website.
If you're bored and want something fun to do for a couple hours, the Instructables.com website has a ton of fun summer projects you can browse and try. Here are number of projects which might be fun to try and create.
First, definitely pay attention to one detail on their site, however. Each project has a main page with a somewhat hidden link to all the step by step instruction pages. Be sure to find the Steps button directly under the project title, next to the Download button.
The links at the bottom of the article also include search results for solar, pinhole camera, and other Instructables projects you might find fun and amusing. These all make great summer projects.
Pinhole Eyeglasses
This is the easiest place to start, and a good way to introduce a whole set of Instructables projects with pinhole cameras. You need glass frames, aluminum foil, and a pin.
Solar Cockroach v2.0
Made with a simple battery and small vibrating motor, this is both cute and creepy. Perhaps your friends will want one, too.
$3 Emergency Solar Radio
This project takes about an hour and gives you a simple radio you can use in emergencies like an earthquake or zombie apocalypse (assuming zombies haven't eaten everybody at the radio station).
Digital Yahtzee
You have to have Excel spreadsheet software on your computer, and be willing to do light coding (with their instructions). But this is an interesting mix of game, software, and light coding.
Electric Cigar Box Guitar with Built-in Amp
If you don't know, lots of people used to make guitars from cheap throw away items like cigar boxes, with steel strings from screen doors and other places. This project is more modern, and includes electricity, but you could adapt it easily if you want a non-electric guitar. Also note this is one of the more complicated projects. However, it might be fun to build your own hand made guitar.
Rubber Band Harmonica
If you don't have the parts or money for a cigar box electric guitar, or you're lazy, this is an easier way to get a musical instrument to play.
Water Rocket Launcher
This looks like a family or small group activity although one person could do everything with enough time. You'll need a 32 ounce water bottle, PVC pipe, and other items, plus time and patience. But you can get wet and the rocket does launch.
Learn More
Instructables
Instructables Solar Projects
http://www.instructables.com/howto/solar/
Instructables Pinhole Cameras
http://www.instructables.com/howto/pinhole+cameras/
Brown Dog Gadgets
Two projects (Solar Radio, Cockroach v2.0) from the person who runs this website with more projects, parts, and guides.
http://www.browndoggadgets.com/
Pinhole Eyeglasses
http://www.instructables.com/id/Pinhole-Eyeglasses/
Solar Cockroach V2.0
http://www.instructables.com/id/Solar-Cockroach-20/
$3 Emergency Solar Radio
http://www.instructables.com/id/3-Emergency-Solar-Radio/
Electric Cigar Box Guitar with Built-in Amp
http://www.instructables.com/id/Electric-Cigar-Box-guitar-w-Built-in-amplifier/
Digital Yahtzee
http://www.instructables.com/id/Digital-YAHTZEExls/
Rubber Band Harmonica
http://www.instructables.com/id/Rubber-Band-Harmonica/
Water Rocket Launcher
http://www.instructables.com/id/Water-Rocket-Launcher-for-Science-Fun/
Also In The June 2015 Issue
October 2015 Issue: Internet of Things (IoT)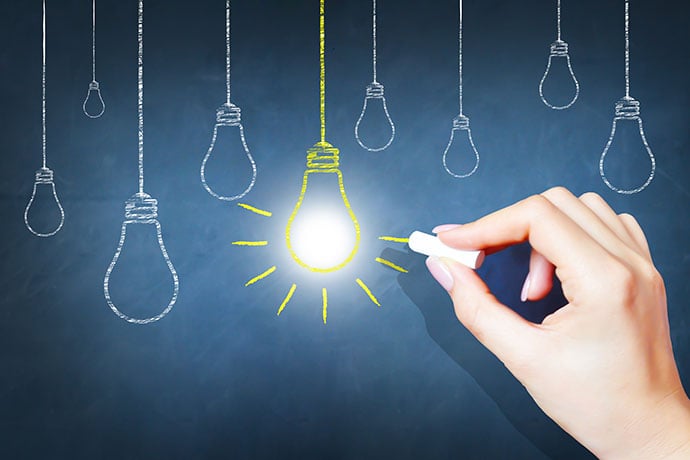 The Internet of Things (IoT) connects dumb devices like refrigerators to the internet and uses software to connect them to our daily lives.
There are many operating systems for internet of things devices, from existing software used to control electronic boards to efforts by Google and Apple.
Disney Infinity 3.0, Rocket League, and Super Mario Maker are three fun video games to consider for the 2015 holiday season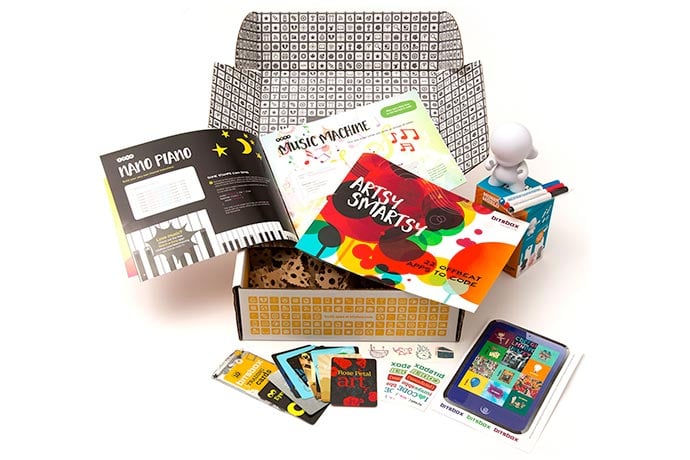 You can learn a little software programming and have lots of fun with any number of coding apps available for your phone or tablet computer.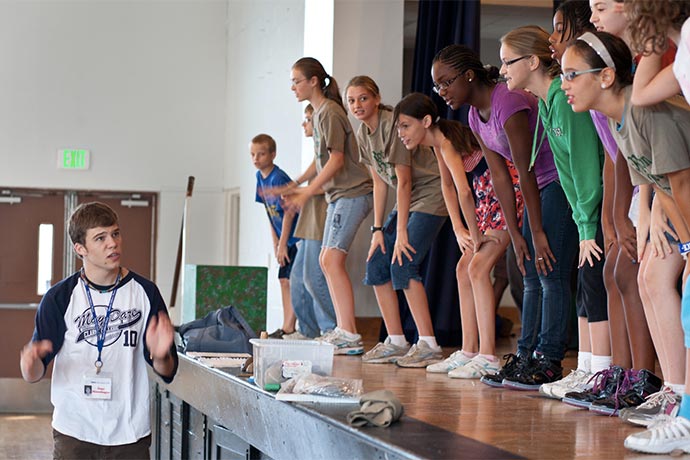 Operating system software is a key part of all computers. But what are they and how do they work?
Learning how to make kittens with JavaScript is a great way to learn how to use the free Chrome web browser to practice and learn JavaScript.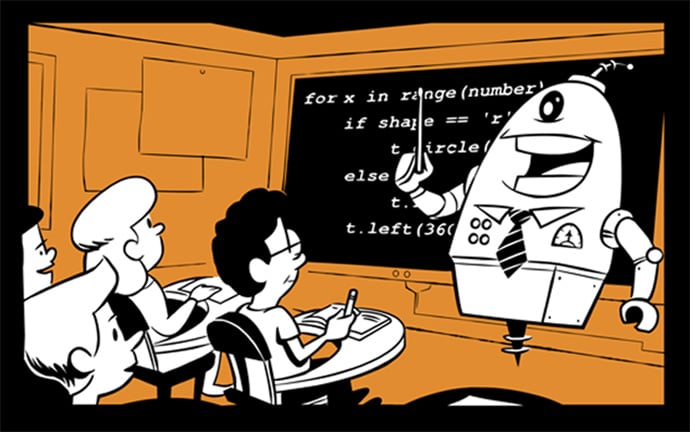 Working through a book can help parents learn programming with their kids or kids learn on their own.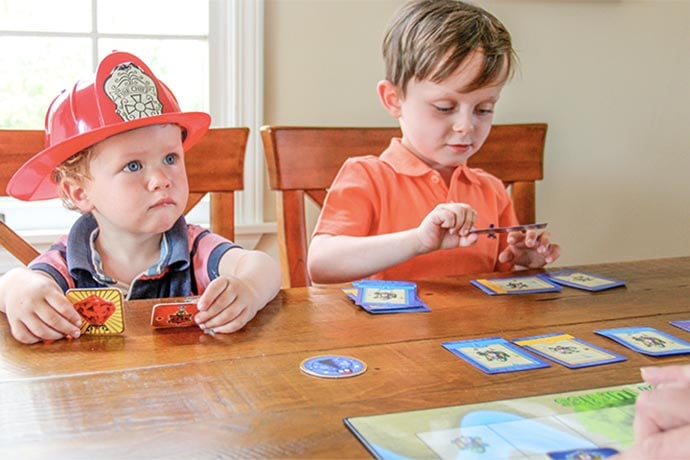 Board games and card games are some of the best ways to learn about programming. You don't need a computer. Play as a family or group.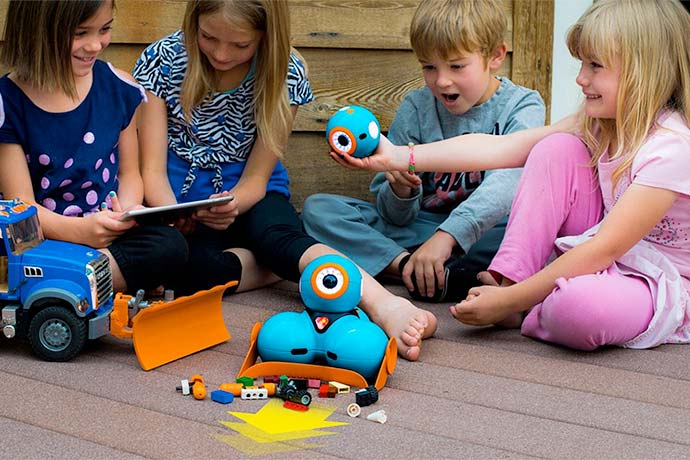 These robots also can be programmed to move around rooms, one way for kids to learn programming.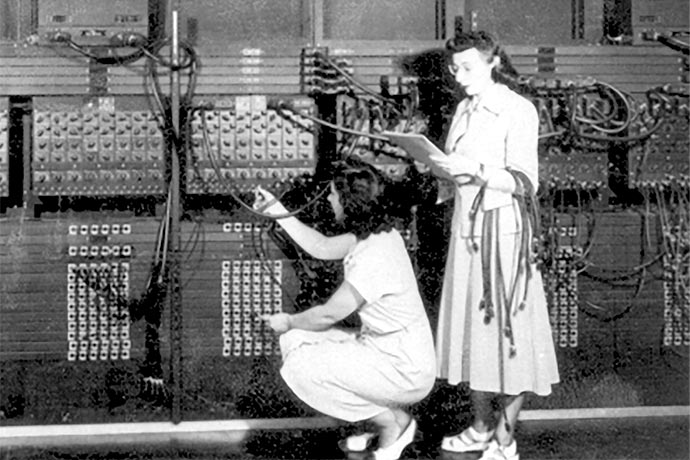 Six women were hired to use their math skills to program the ENIAC computer. They called themselves The First Programmers Club.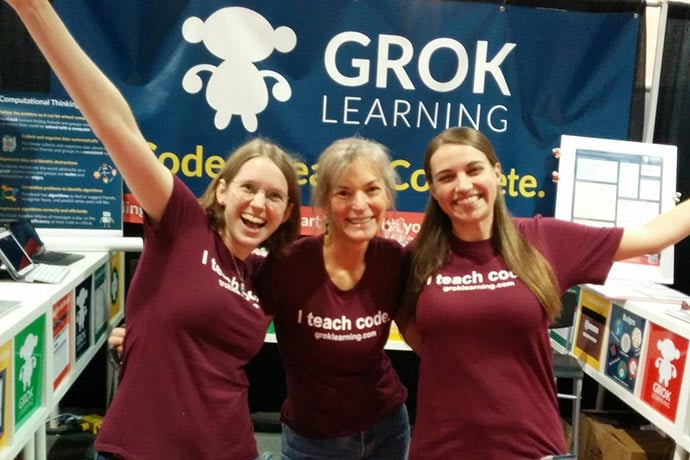 Nicky is a Linguistics major who learned coding skills to further her research. She's also finished a PhD, won a few big awards, and co-founded Grok Learning.
Two women created an innovative online service to teach teenage girls how to code by using video.
The new Rust programming language is designed to solve problems with operating systems and fix issues with C and other languages.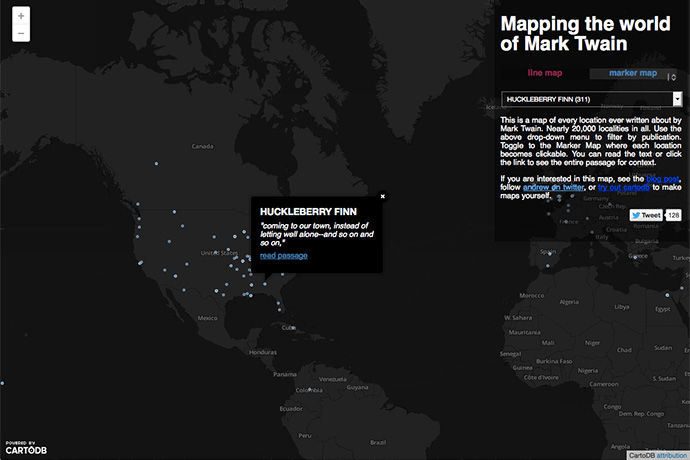 Data can become alive and pose questions as well as reveal answers to questions we have.
Links from the bottom of all the articles in this issue, collected in one place for you to print, share, or bookmark.
DRY is an acronym for Don't Repeat Yourself. It's a critical programming concept and skill to learn.
Interesting news stories about computer science, software programming, and technology for August and September 2015.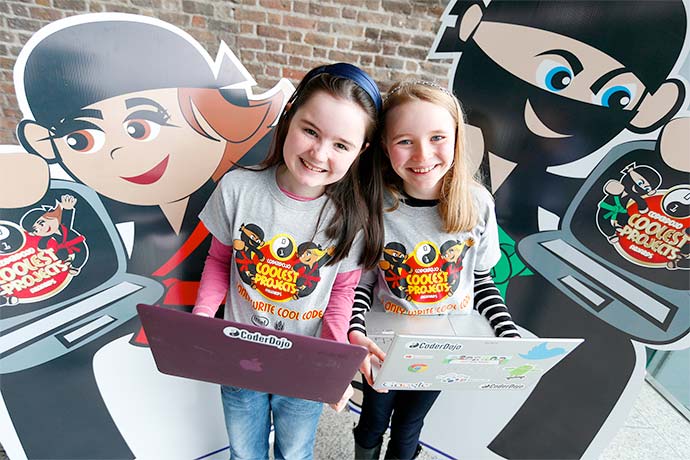 CoderDojo is a free after school club for kids ages 7-17 where kids, parents, mentors, and others play with technology and learn to code.