What are the odds two people in your classroom share a birthday? Much higher than you think!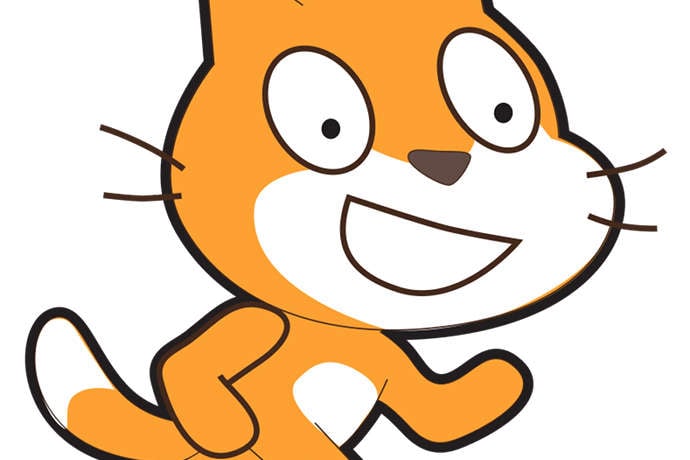 Scratch is a fun block-based programming language that's easy to learn once you understand the basics.
Create a Basic Substitution Cipher Code
A substitution cipher is an easy way to begin learning about how to use and make secrete codes.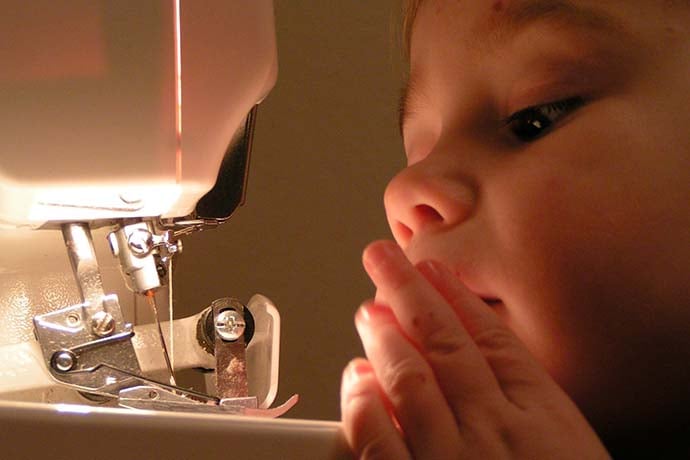 Your First Sewing Machine
The humble sewing machine can be a great first step to fun maker projects. Here's how to get started!
Using Google Static Maps API
This project explores the basics of using Google's Static Map software to display your own maps.
Learn how to code the hangman game in C#. Includes link to full code.
How to Run a Turing Machine
A pen and paper computer that can do what computers do today.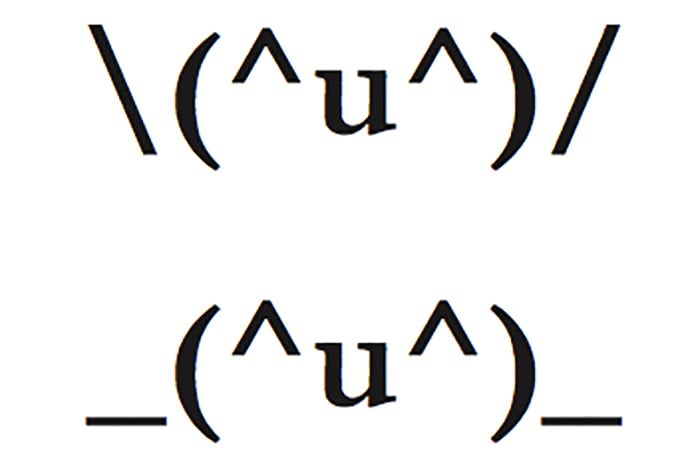 A simple animation is a fun way to play with and learn the Python programming language.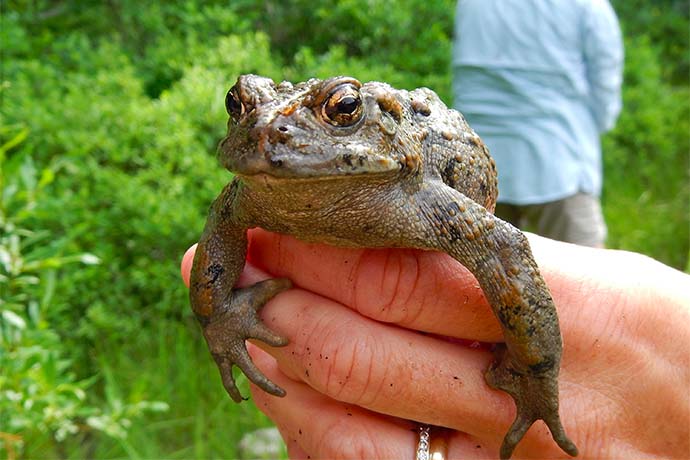 Here's a fun math problem you can work out with pen and paper as well as Python.
How to Build a Programming Language
Software languages don't magically appear. They're created by design. First in a series.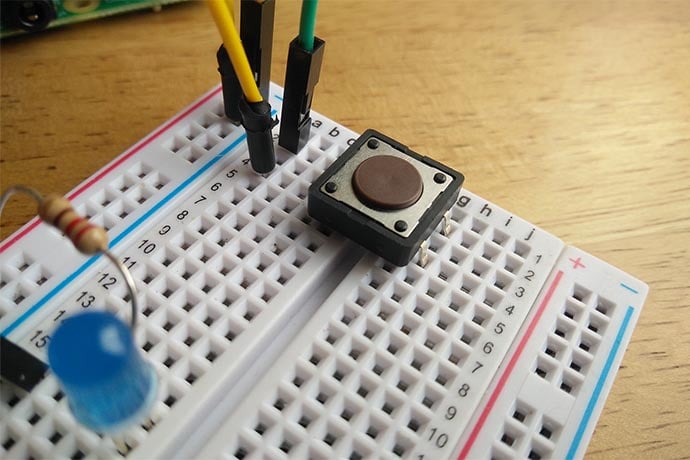 Build an Electronic Sorting Hat
A fun way to learn basic electronics and coding with Python but minus the old rotting hat.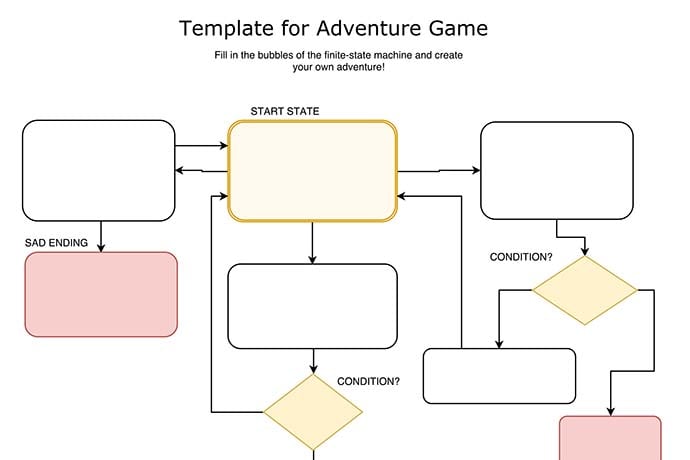 Adventure Games and Finite State Machines
This pen and paper project helps organize ideas into stories with a finite state machine.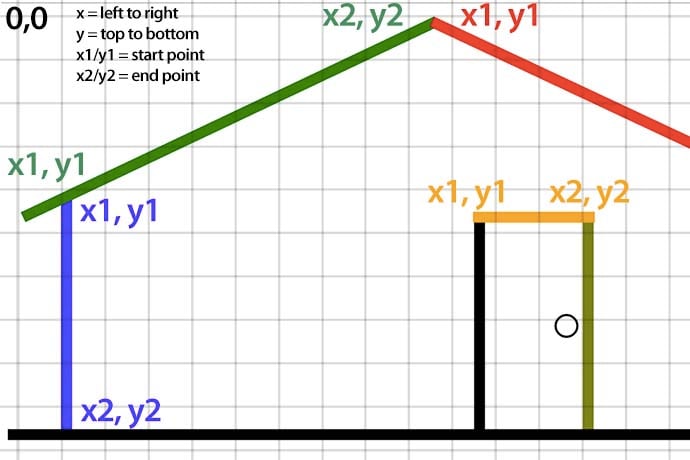 This project uses basic math skills, a text editor, and a web browser to draw simple pictures.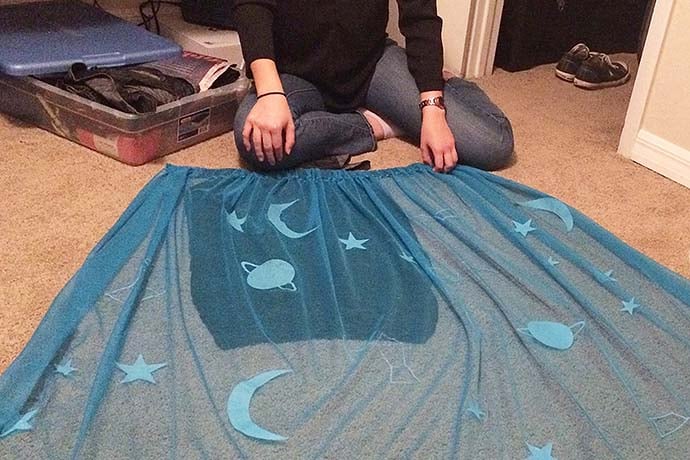 How to 3D Print a Space Skirt
3D printers can be used to print patterns on dresses and fabrics.
Creating Shapes and Patterns with Scratch2
Here's a fun game you can create with Scratch2 that draws geometric shapes!
Could you add up all the numbers between 1 and 100? Here's how to do it.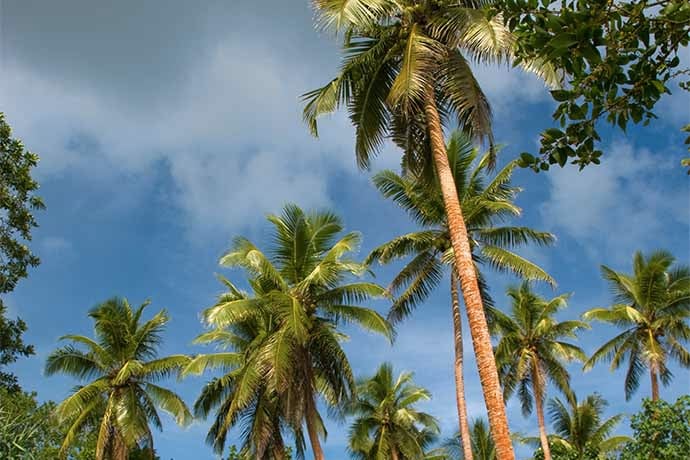 Sailors, Coconuts, and a Monkey
This puzzle mixes math and coding. Plus you can go online to try the code yourself.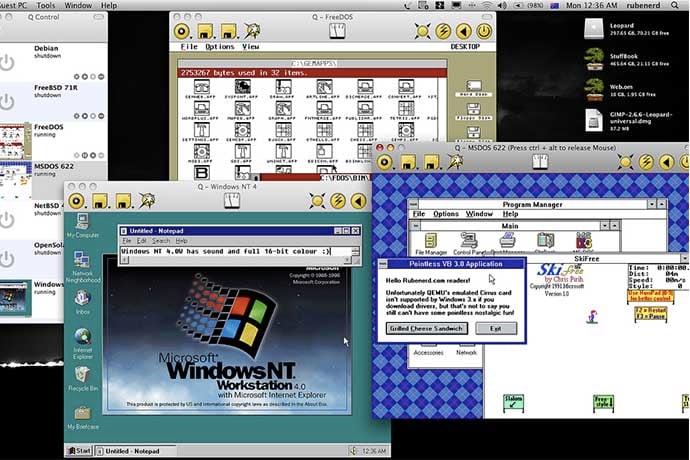 How to Design an Efficient User Interface
The user interface often determines whether or not people can easily use your software.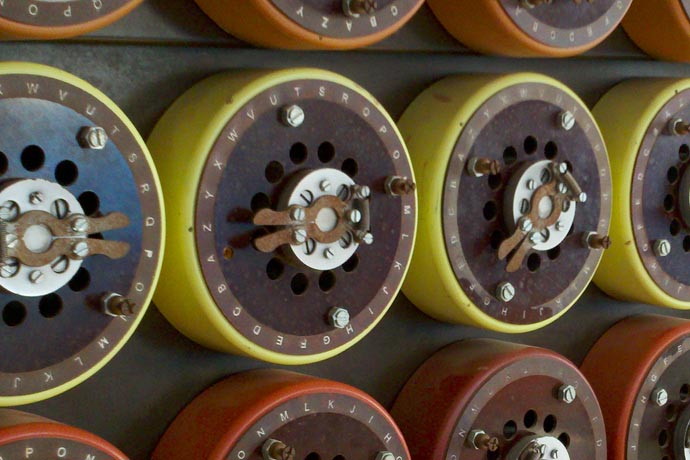 Cracking the Code with Scratch2
This project creates a math quiz to test your multiplication and division skills.
Create Shapes and Colors with Racket
Racket is a fun and easy programming language to learn because it's all about creating colors and shapes as you learn.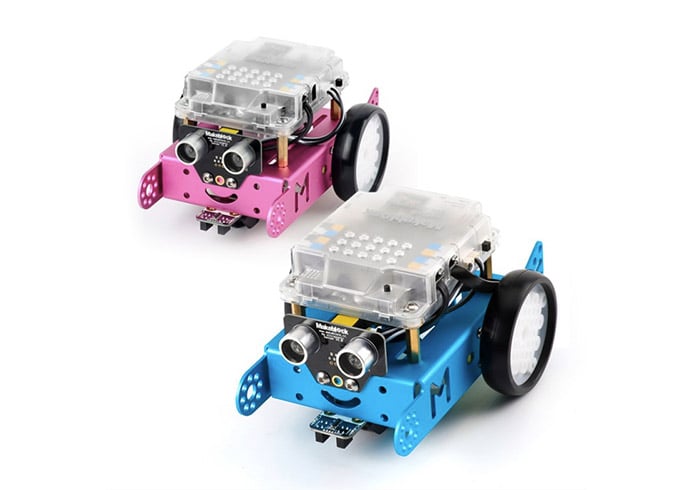 Getting Started with mBot Robotics
The mBot robotics kit is an excellent comparatively low-cost way to begin working with robots.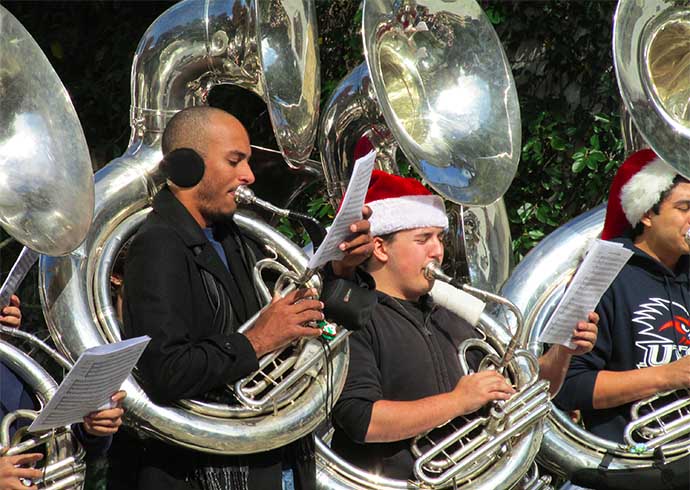 To celebrate this wonderful time of the year, let's create some holiday music using Sonic Pi on our Raspberry Pi.
Getting Started with pygame
This project shows how to use the pygame code library to move simple animations with the Python programming language.
Create a Random Password Generator with C#
This project, shows you how to create your own random password generator in the C# programming language.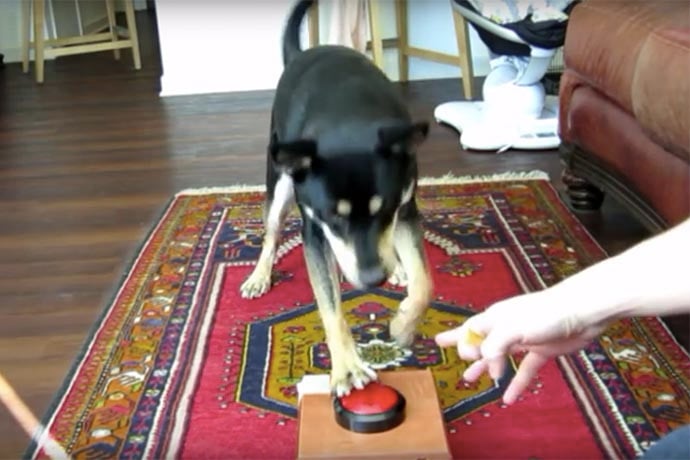 How I Taught My Dog to Text Me Selfies
A trainable puppy plus treats plus technology equals a dog that can send selfies. Here's how.
These projects mix science and technology in interesting ways. Sewing and electronics, for example, is a different way to learn about electronics.
There are maybe a bazillion Raspberry Pi projects online. Here are really fun projects plus links to find more.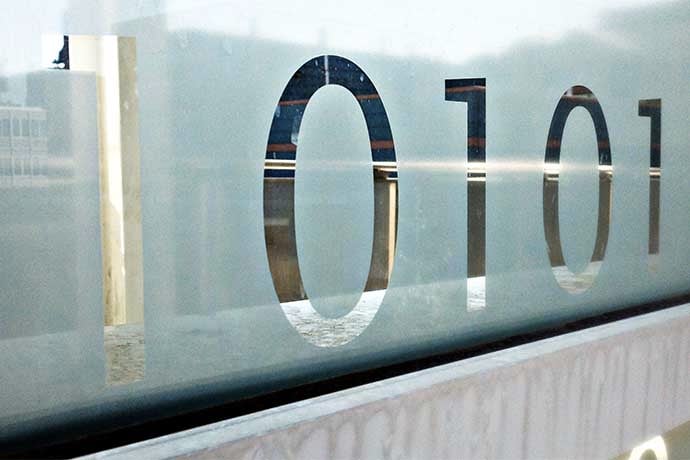 This project teaches you about binary numbers and how to translate them to decimal numbers we recognize.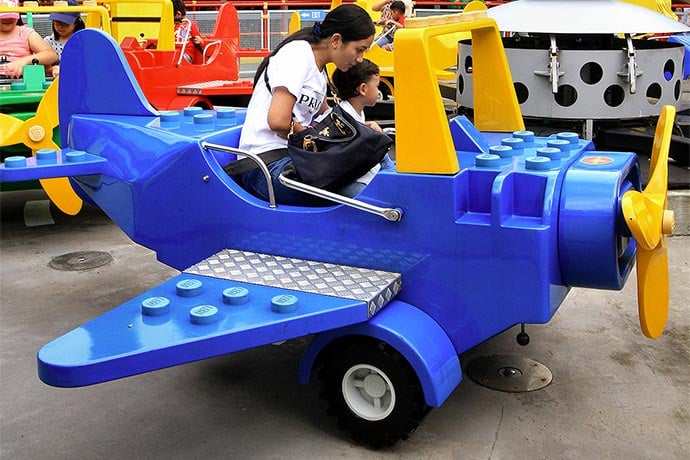 One thing programmers do all day is imagine. When someone asks them to solve a problem with code, they start thinking and dreaming.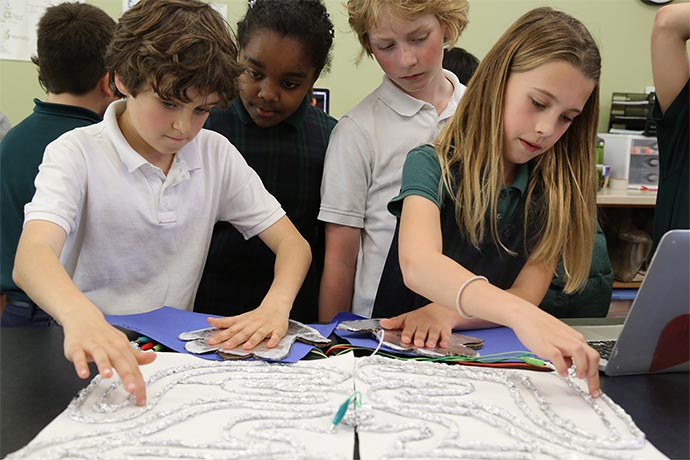 Our Mysterious Living Room Project
Makey Makey projects can teach kids about user interface and design cycles and empathy while having fun.