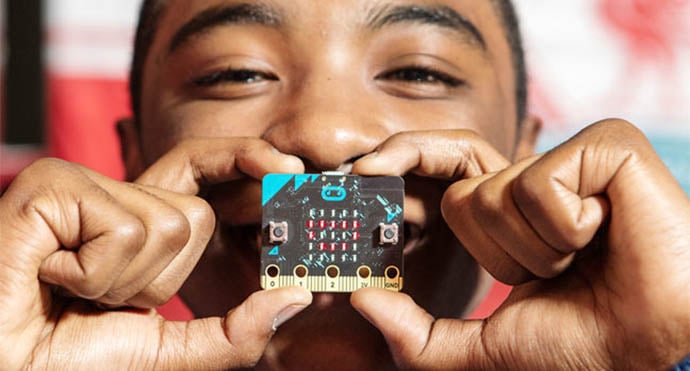 The micro:bit is a not too expensive board that lets you easily build projects to learn about computing.
What will you need for this project?
Any computer with an Internet connection
A micro:bit (http://microbit.org/resellers/)
Some headphones
5 x Crocodile clips
A 10k potentiometer
An LED
All of the code for this project as well as circuit diagrams can be found at https://github.com/lesp/KidsCodeCS-microbit/archive/master.zip
Introduction
The micro:bit was released in 2016 as a low cost micro-controller board for children in the United Kingdom to learn the basics of coding. Over 1 million units were given to children starting their first year of high school, and teachers were encouraged to use the boards to open up new possibilities in lessons.
The board is nowhere near as powerful as a Raspberry Pi, not even the Pi Zero. Rather this is a small board akin to an Arduino. It has a 16Mhz ARM processor, 16Kb of RAM and 256Kb of flash memory to store your code. Code is written using an online editor, in various languages more on that later, and then copied to the micro:bit which appears as a USB flash drive.
So while the micro:bit may not be a powerhouse, it has a built in range of sensors and connectivity that we can use in our projects. It comes with Bluetooth and a radio to send packets of data over a short range radio network. There is also a built in accelerometer to determine how the micro:bit is being held enabling basic gesture control. We have a compass, a temperature sensor, a 5 x 5 LED matrix and 2 buttons.
The GPIO, General Purpose Input Output pins are a series of 5 holes in the lower part of the board. Number 0,1,2 and 3V, GND these pins can be connected using crocodile clips. The smaller pins between each hole are further GPIO pins which require an adapter board.
In this tutorial we shall create 3 projects that utilise the different sensors and inputs of the micro:bit.
Become a subscriber and get access to the rest of this article. Plus all our magazine articles.
Stories also include numerous links to help parents, kids, and teachers learn more. Get access today at just $15 per year!
Also In The August 2017 Issue
A substitution cipher is an easy way to begin learning about how to use and make secret codes.
What are the odds two people in your classroom share a birthday? Much higher than you think!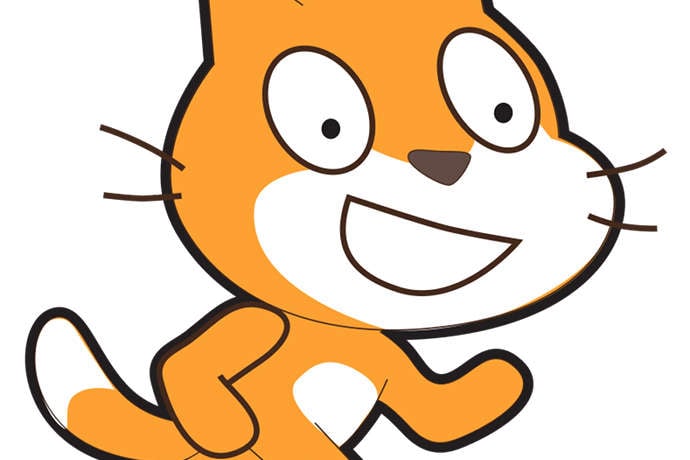 Scratch is a fun block-based programming language that's easy to learn once you understand the basics.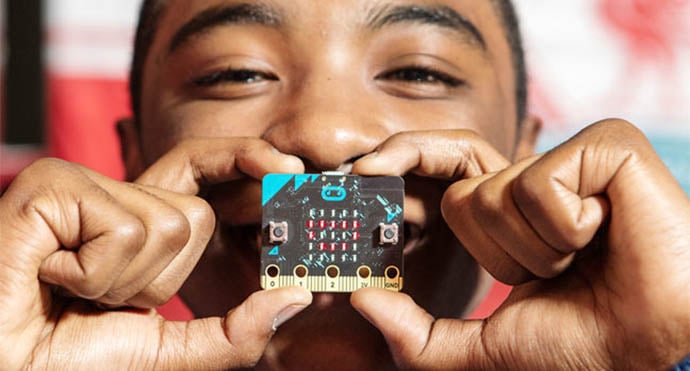 The micro:bit is a not too expensive board that lets you easily build projects to learn about computing.
Meet Thomas, a turtle who can help you draw stars with Python (not the snake!).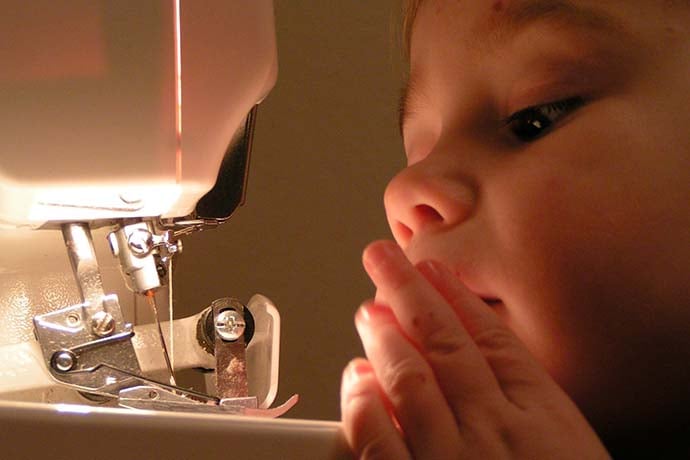 The humble sewing machine can be a great first step to fun maker projects. Here's how to get started!
There's lots you can do make your online experiences enjoyable AND safe.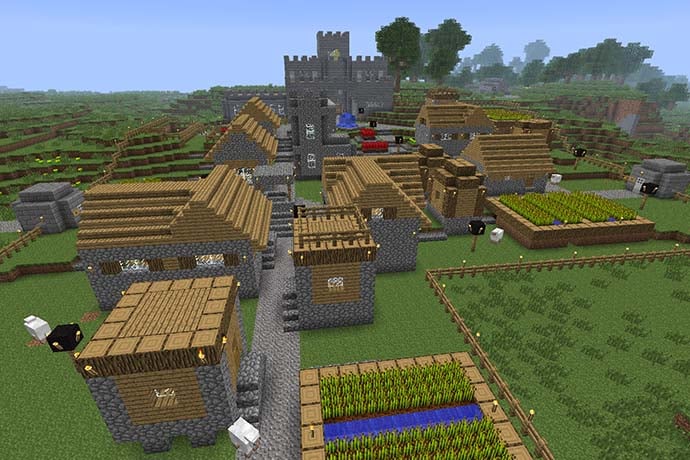 Minecraft is a fun game to play and a way to learn about games and programming. But first you have to learn the basics.
Have you ever put books in alphabetical order? What do you think the best method of alphabetizing would be?
With an EV3 robotics set, you can build all kinds of robots!
Some ideas how to engage young women in computing and STEAM based on recent research.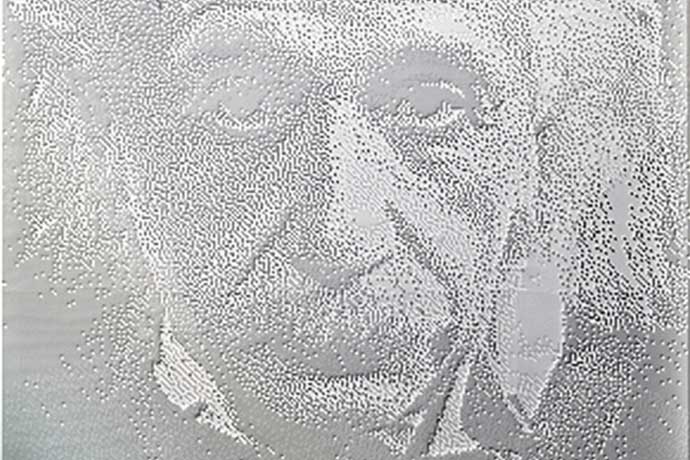 These three dimensional objects are 3D printed and cast images when light shines through them.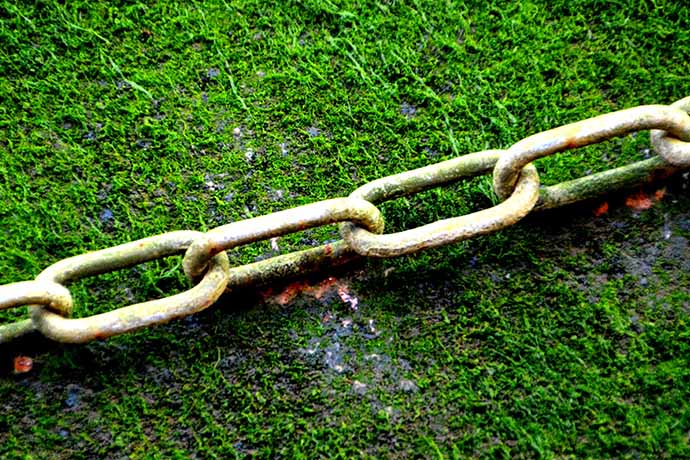 How do computers predict what text you want to write next? Here's how to create predictive stories.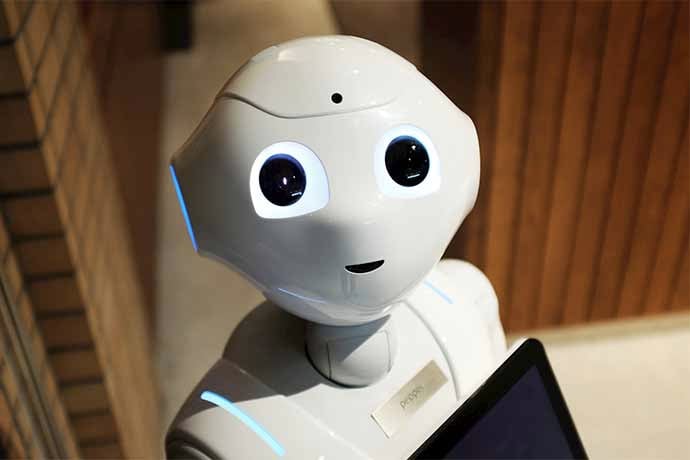 This tutorial shows how to create a chat bot that plays hangman.
In this installment, learn about how programming languages are designed.
Links from the bottom of all the August 2017 articles, collected in one place for you to print, share, or bookmark.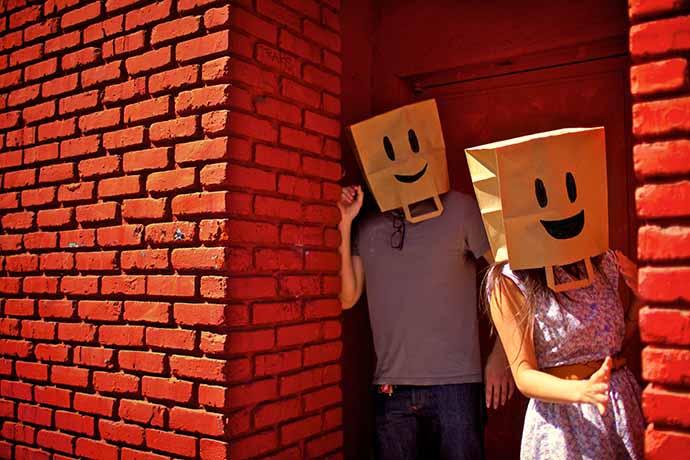 Interesting stories about computer science, software programming, and technology for February 2017.